Home & Synopsis/Status Reports Purpose & Method Who was Carl Sharsmith? Why name a Yosemite feature for Carl?/Origin of Proposal Which feature should be named for Carl? How can a feature be named for Carl? SUMMARY OF SUPPORTING STATEMENTS Contacts/Resources Webmaster Search Form
Use of this site means you accept its terms and conditions.
10) SUPPORTING STATEMENTs OF Yosemite Association
yosemite Association. Successor to Yosemite Natural History Association. This is the cooperating association for Yosemite National Park, operating under an agreement with the National Park Service to provide support to the interpretive program of the park. Henry Berrey managed the Association from circa 1970 until circa 1985. Henry had first had a career in the publicity/marketing/media relations function of the Yosemite park concessioner for many years. Steve Medley then took on that role until his death in 2006. Steve had worked as a ranger and librarian at the park and was an attorney. The Association has over 10,000 members.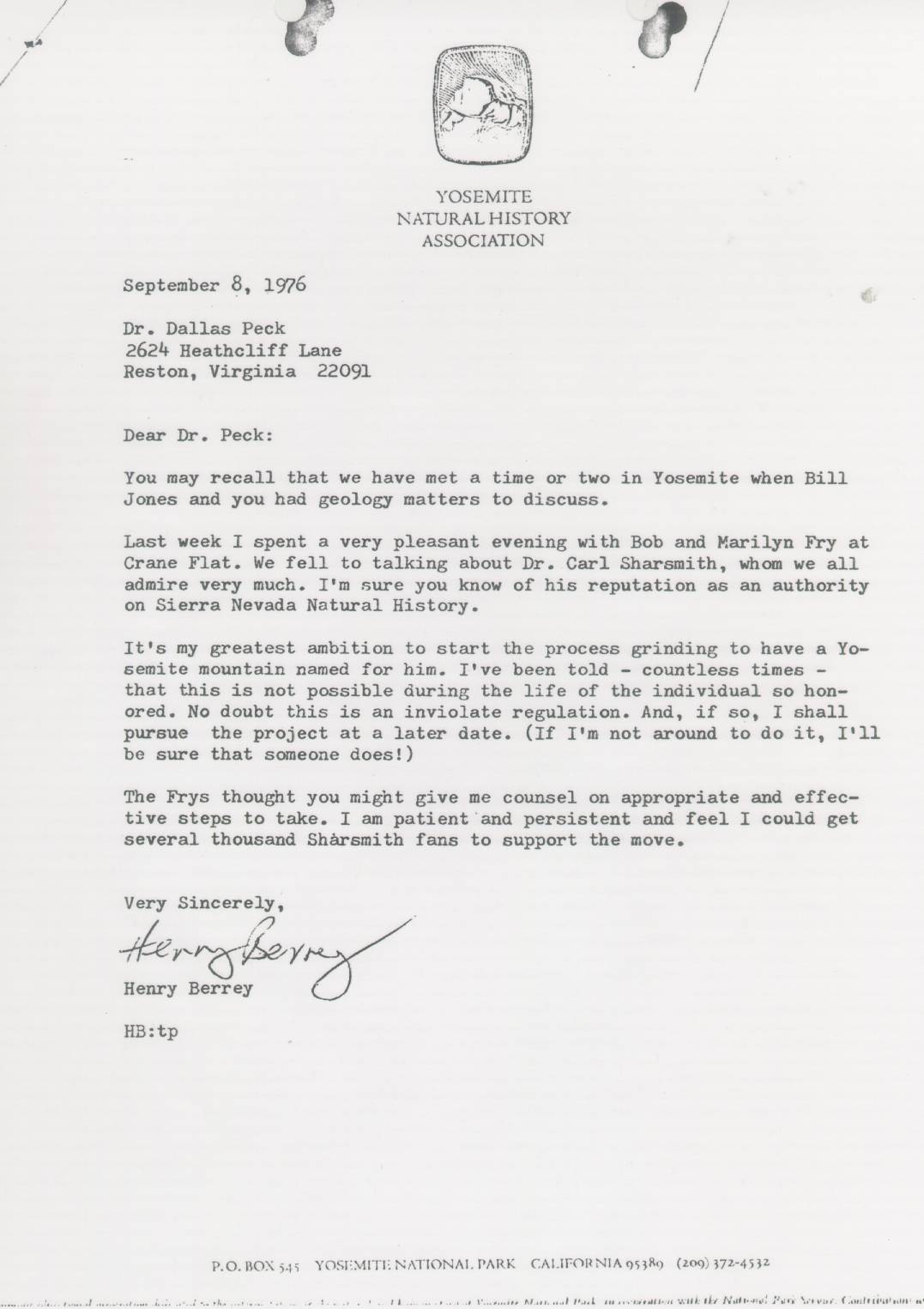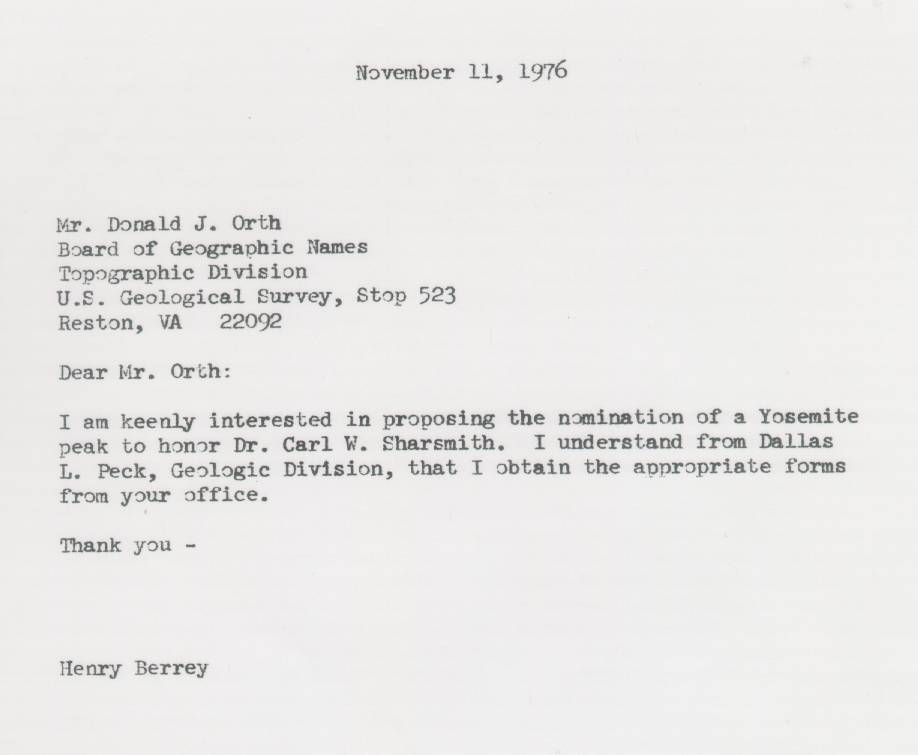 letter of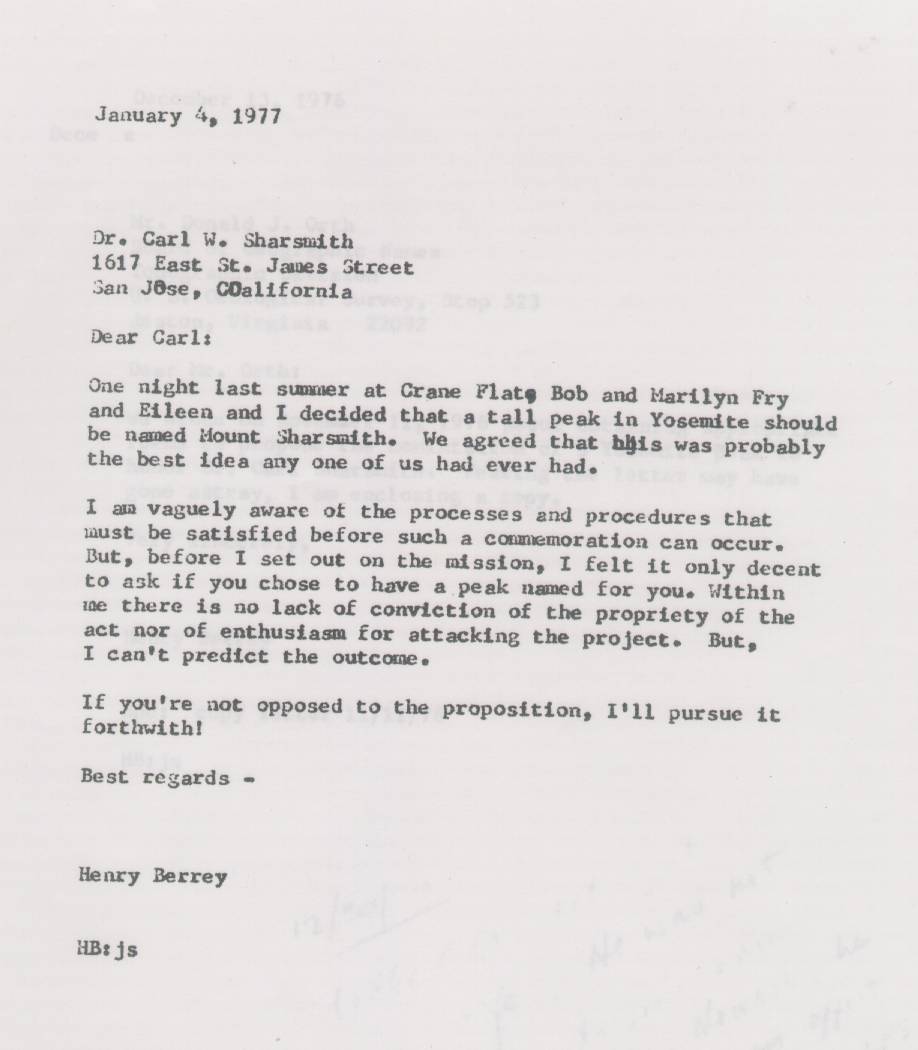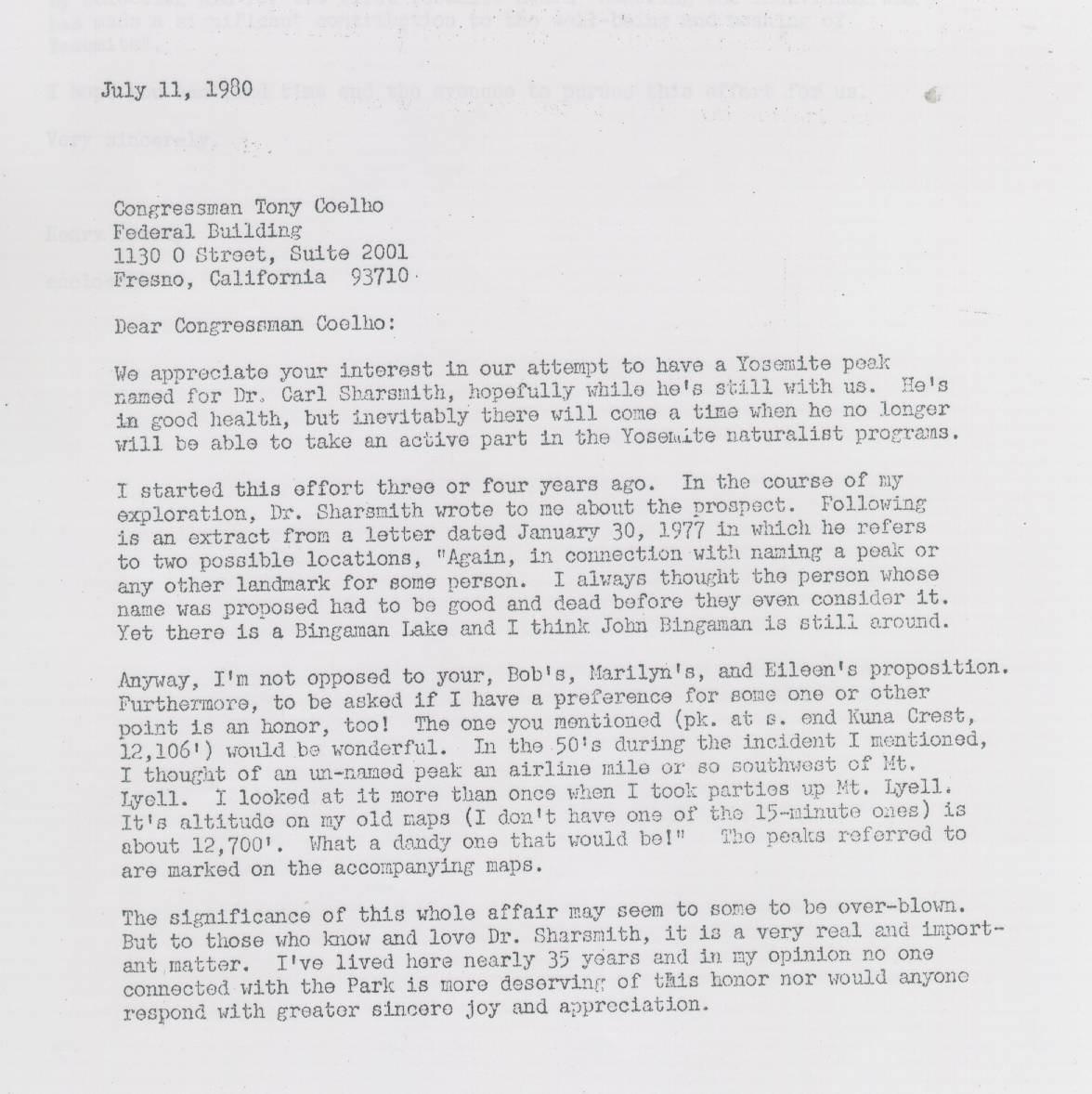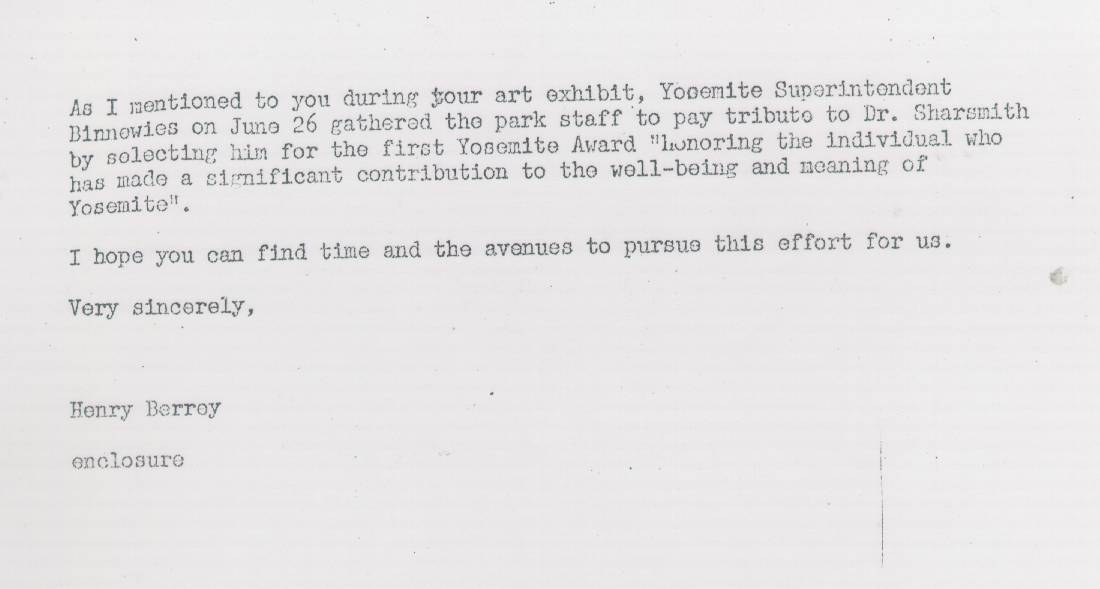 AUGUST 20, 1980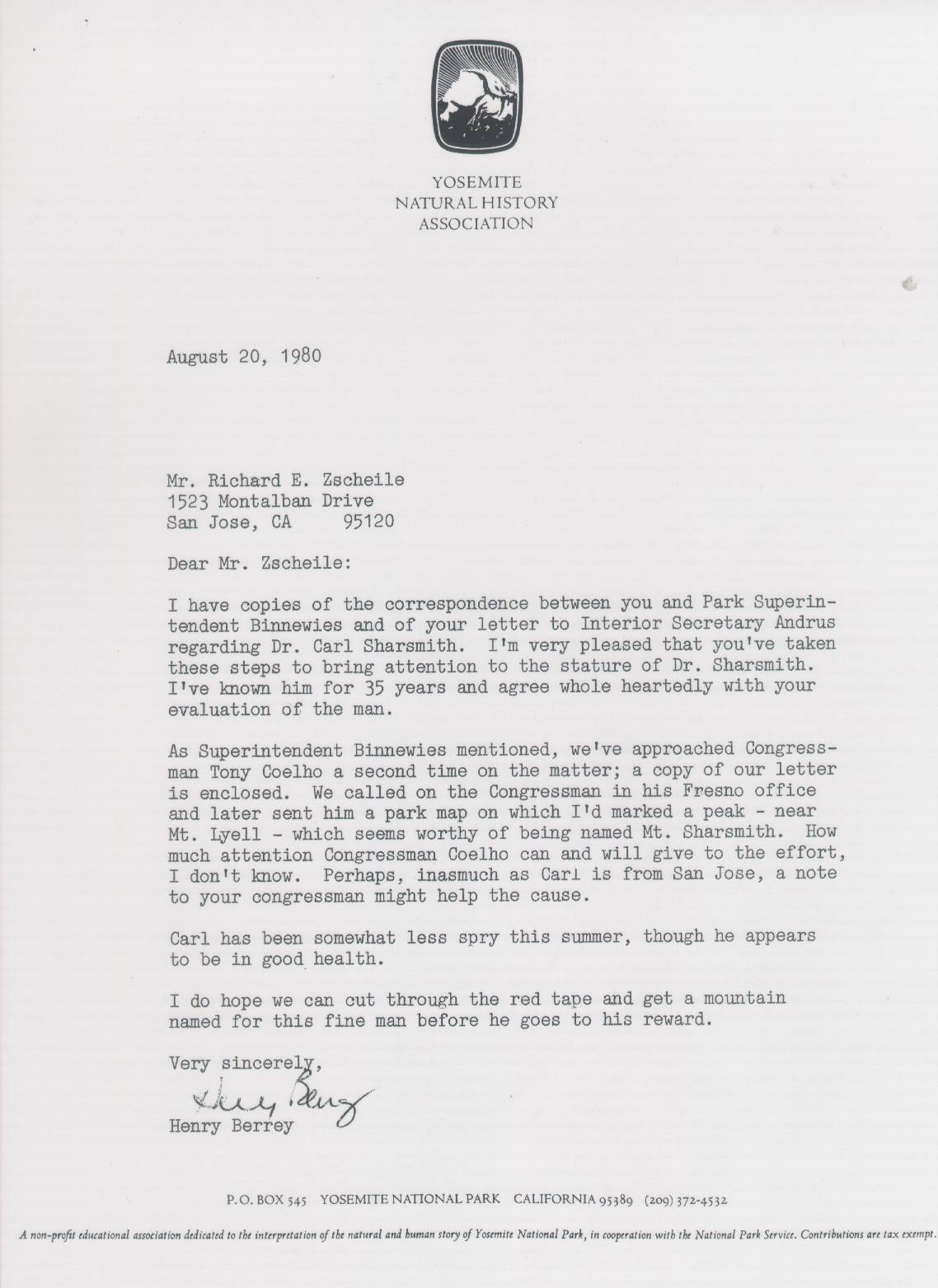 Letter of January 7, 2002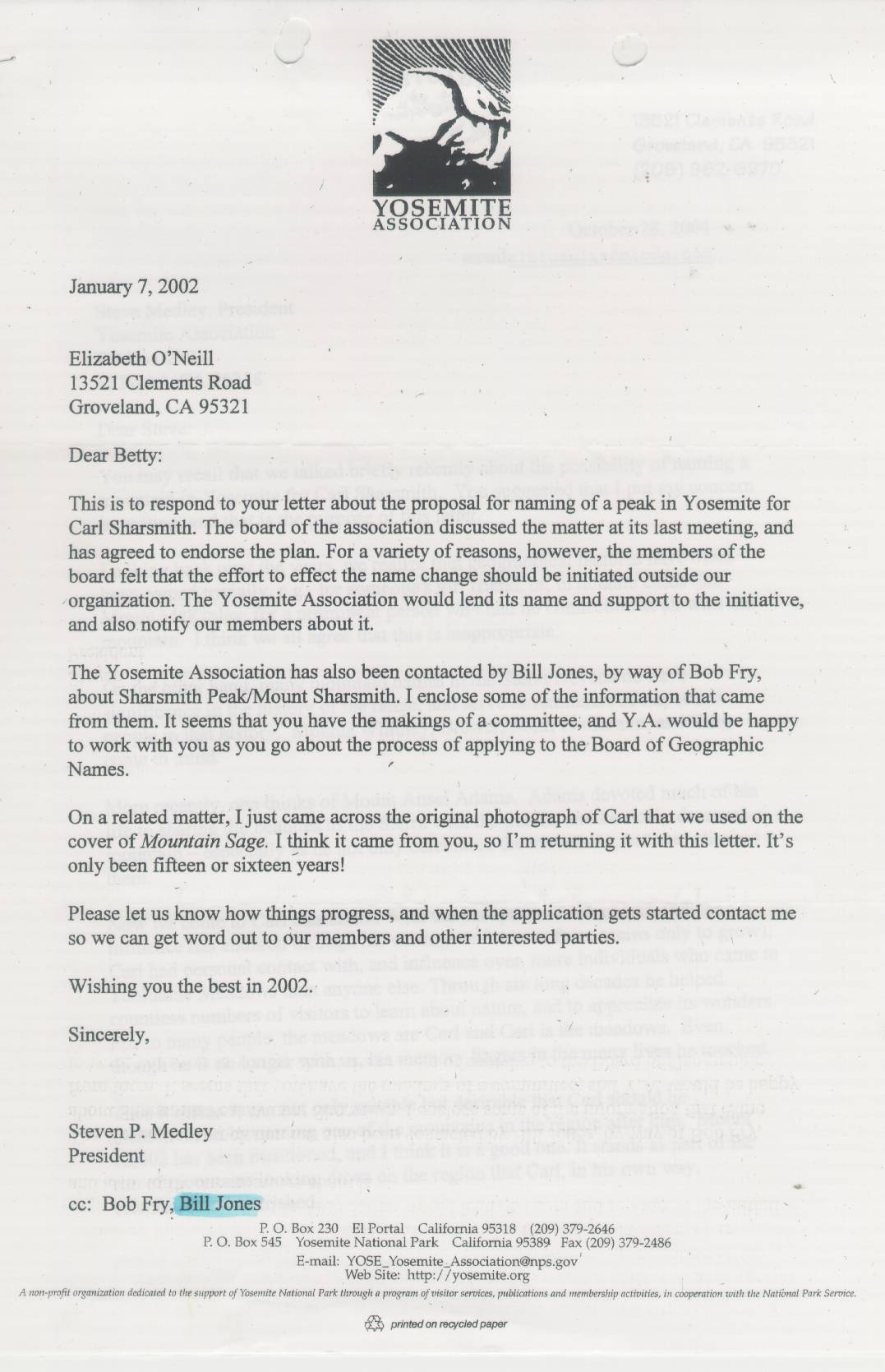 ACTION OF BOARD AT MEETING OF SEPTEMBER 9, 2006: At its annual meeting the Board of Directors of the Yosemite Association endorsed the Sharsmith Peak naming proposal, as confirmed by President Steve Medley. Mr. Medley died not long after, however, and thus a delay occurred until the following letter was prepared.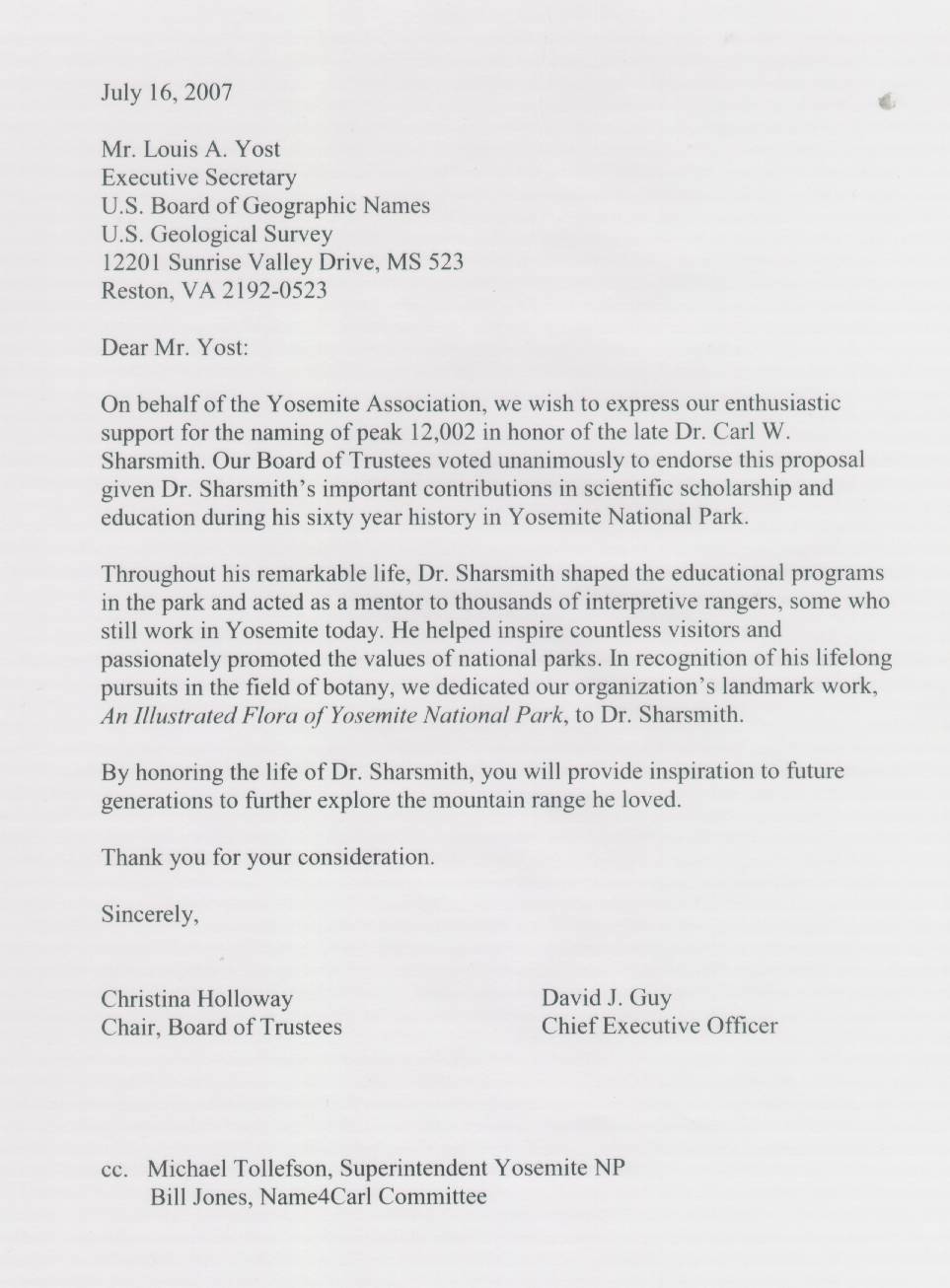 Prior Supporting Statement--9
Next Supporting Statement--11

---
This "Supporting Statement--Yosemite Association" page last modified 7/16/2007: \name4carl\n4ctest10.htm.
Home & Synopsis/Status Reports Purpose & Method Who was Carl Sharsmith? Why name a Yosemite feature for Carl?/Origin of Proposal Which feature should be named for Carl? How can a feature be named for Carl? SUMMARY OF SUPPORTING STATEMENTS Contacts/Resources Webmaster Search Form